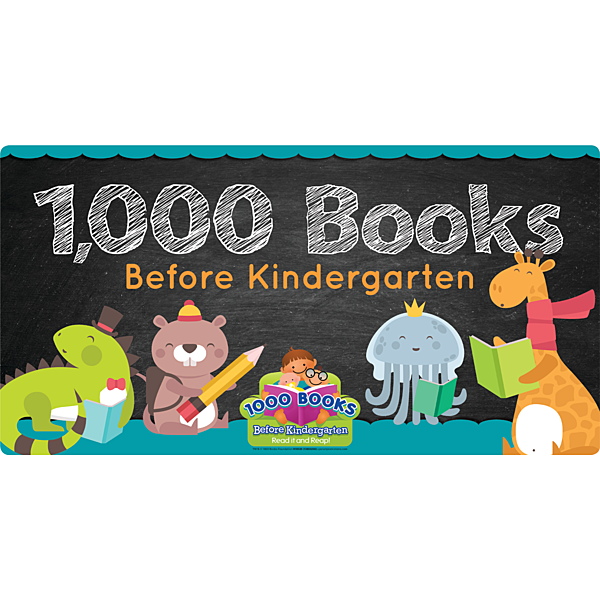 1,000 Books Before Kindergarten
Will you take the 1,000 book challenge?
This is a fun, self-paced program that challenges you and your child to make an official commitment to reading. A thousand books by age 5? How can this possibly be done? Though reading 1,000 books may seem daunting at first, once you break it down to books per day it becomes more manageable. We encourage parents and caregivers to reach the goal of 1,000 books read to their child before they reach Kindergarten in order to help them develop early literacy skills. By doing this, children develop both an early love of reading and the skills necessary to begin reading.

Registration is easy!  Stop in to the Atwater Memorial or Edward Smith Library to sign-up and pick up a book bag and reading log so that you can track your child's reading. We'll also take a picture of your child as they reach each milestone.
​