Book discussion kits are available at the Smith Library.
Included in the kits: 8 regular and 2 large print books of the same title and discussion questions to lead the group.
One member of your book discussion group borrows the kit for the entire group and is responsible for all the materials. Kits check out for 6 weeks and the bag and its entire contents must be returned to the library at the same time to avoid fines.
Please visit or contact the Smith Library for questions regarding the kits and their availability.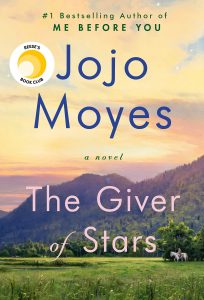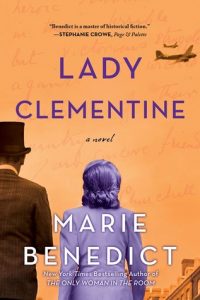 The current titles available are:
1. The Dutch House by Ann Patchett
2. The Secrets We Kept by Lara Prescott
3. Educated by Tara Westover
4. Where the Crawdad Sings by Delia Owens
5. Lady Clementine by Marie Benedict
6. The Giver of Stars by Jojo Moyes
7. American Dirt by Jeanine Cummins
8. The Four Winds by Kristin Hannah 
The Dutch House:
At the end of the Second World War, Cyril Conroy combines luck and a single canny investment to begin an enormous real estate empire, propelling his family from poverty to enormous wealth. His first order of business is to buy the Dutch House, a lavish estate in the suburbs outside of Philadelphia. Meant as a surprise for his wife, the house sets in motion the undoing of everyone he loves.
The story is told by Cyril's son Danny, as he and his older sister, the brilliantly acerbic and self-assured Maeve, are exiled from the house where they grew up by their stepmother. The two wealthy siblings are thrown back into the poverty their parents had escaped from and find that all they have to count on is one another. It is this unshakeable bond between them that both saves their lives and thwarts their futures.
Set over the course of five decades, The Dutch House is a dark fairy tale about two smart people who cannot overcome their past. Despite every outward sign of success, Danny and Maeve are only truly comfortable when they're together. Throughout their lives they return to the well-worn story of what they've lost with humor and rage. But when at last they're forced to confront the people who left them behind, the relationship between an indulged brother and his ever-protective sister is finally tested.
The Secrets We Kept:
At the height of the Cold War, two secretaries are pulled out of the typing pool at the CIA and given the assignment of a lifetime. Their mission: to smuggle Doctor Zhivago out of the USSR, where no one dare publish it, and help Pasternak's magnum opus make its way into print around the world. Glamorous and sophisticated Sally Forrester is a seasoned spy who has honed her gift for deceit all over the world–using her magnetism and charm to pry secrets out of powerful men. Irina is a complete novice, and under Sally's tutelage quickly learns how to blend in, make drops, and invisibly ferry classified documents. The Secrets We Kept combines a legendary literary love story–the decades-long affair between Pasternak and his mistress and muse, Olga Ivinskaya, who was sent to the Gulag and inspired Zhivago's heroine, Lara–with a narrative about two women empowered to lead lives of extraordinary intrigue and risk.
Educated:
Born to survivalists in the mountains of Idaho, Tara Westover was seventeen the first time she set foot in a classroom. Her family was so isolated from mainstream society that there was no one to ensure the children received an education, and no one to intervene when one of Tara's older brothers became violent. When another brother got himself into college, Tara decided to try a new kind of life. Her quest for knowledge transformed her, taking her over oceans and across continents, to Harvard and to Cambridge University. Only then would she wonder if she'd traveled too far, if there was still a way home
Where the Crawdads Sing:
For years, rumors of the "Marsh Girl" have haunted Barkley Cove, a quiet town on the North Carolina coast. So in late 1969, when handsome Chase Andrews is found dead, the locals immediately suspect Kya Clark, the so-called Marsh Girl. But Kya is not what they say. Sensitive and intelligent, she has survived for years alone in the marsh that she calls home, finding friends in the gulls and lessons in the sand. Then the time comes when she yearns to be touched and loved. When two young men from town become intrigued by her wild beauty, Kya opens herself to a new life–until the unthinkable happens.
Lady Clementine:
In 1909, Clementine Churchill steps off a train with her new husband, Winston. An angry woman emerges from the crowd to attack, shoving him in the direction of an oncoming train. Just before he stumbles, Clementine grabs him by his suit jacket. This will not be the last time Clementine Churchill saves her husband. Lady Clementine is the ferocious story of the brilliant and ambitious woman beside Winston Churchill, the story of a partner who did not flinch through the sweeping darkness of war, and who would not surrender either to expectations or to enemies.
The Giver of the Stars:
Alice Wright marries handsome American Bennett Van Cleve, hoping to escape her stifling life in England. But small-town Kentucky quickly proves equally claustrophobic, especially living alongside her overbearing father-in-law. So when a call goes out for a team of women to deliver books as part of Eleanor Roosevelt's new traveling library, Alice signs on enthusiastically. The leader, and soon Alice's greatest ally, is Margery, a smart-talking, self-sufficient woman who's never asked a man's permission for anything. They will be joined by three other singular women who become known as the Packhorse Librarians of Kentucky. What happens to them–and to the men they love–becomes an unforgettable drama of loyalty, justice, humanity, and passion. These heroic women refuse to be cowed by men or by convention. And though they face all kinds of dangers in a landscape that is at times breathtakingly beautiful, at others brutal, they're committed to their job: bringing books to people who have never had any, arming them with facts that will change their lives.
American Dirt:
Lydia Quixano Pérez runs a bookstore in Acapulco, Mexico, where she lives with her husband, Sebastián, who is a journalist, and their son, Luca. When a man starts visiting her store, buying books and striking up a friendship, she has no idea initially that he will be responsible for turning her life upside down. But Lydia and Luca will have to flee Acapulco, setting them on a journey they will share with countless other Central and South Americans-turned migrants.
The Four Winds:
Texas, 1934. Millions are out of work and a drought has broken the Great Plains. Farmers are fighting to keep their land and their livelihoods as the crops are failing, the water is drying up, and dust threatens to bury them all. One of the darkest periods of the Great Depression, the Dust Bowl era, has arrived with a vengeance. In this uncertain and dangerous time, Elsa Martinelli―like so many of her neighbors―must make an agonizing choice: fight for the land she loves or go west, to California, in search of a better life.