Free library cards are issued to residents of North Branford who can show proof of residency (usually a driver's license or business mail with a North Branford address). These cards expire after 3 years and may be renewed at no cost. There is no replacement charge for a lost card. There is no minimum age to get a library card, but approval from a parent or guardian is required for children under 14 to obtain a card. A child must be present to receive a card. The borrower or guardian is responsible for the card's security, for any material checked out, and for any charges incurred. Residents of other towns must obtain a card from the town where they live, and are then welcome to use our libraries.
Fax Machine: The cost is $1.00 for the first page and $.50 for each additional page.
Copy Machine: $.10 per page for black and white copies and $.25 per page for color copies. 
Printers: You can print from a library computer, or wirelessly from your personal computer or device. $.10 per page for black and white copies and $.25 per page for color copies.
Home Delivery: If you are a homebound patron, our staff will deliver and pick up your book selections.
Interlibrary Loan: If our library does not own an item, we will attempt to get it from another library.
Community Room use by non-profit organizations or for study purposes only. Capacity is approximately 40 persons.
Seminar Room: The rooms may be reserved for study purposes. Seats 6 comfortably.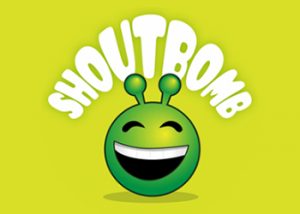 Shoutbomb:
With Shoutbomb, you can receive text messages from the library when:                                    
Items you requested are ready for pickup
Items borrowed are almost due
Items borrowed are overdue
From your Shoutbomb account, you can text the library to:
Check to see what you have checked out
Renew your items, even if overdue
Add/manage multiple library cards in one Shoutbomb account
​The library does NOT charge a fee for this service, but your cell phone plan's text-messaging rates do apply.
Sign up for free! (Standard texting rates apply): Text the word SIGNUP (use capital letters) to 844-213-2295. You will receive a reply asking for your library card number. Text your card number and you will receive a confirmation text. For additional text commands, obtain a flyer at the adult circulation desk in the library.
​