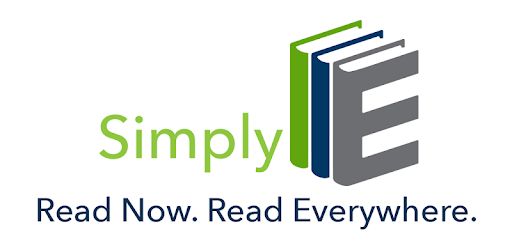 RBdigital ebooks and audiobooks are funded by the State of Connecticut and available through the eGO CT project, the Connecticut State Library's statewide library ebook platform. The Connecticut State Library acquires digital content, such as ebooks and eaudio, and makes it available to users statewide primarily through the SimplyE app. SimplyE is a library-developed, open source app that is currently available for Android and iOS devices. Library users can download the app and use it to easily discover, check out, and read or listen to digital content, such as ebooks and eaudio. The app consolidates into a single collection content that is available in the statewide collection from the Connecticut State Library, works in the public domain and our library's Overdrive catalog.
This change does not affect ebooks and audiobooks available from Hoopla and Overdrive/Libby; you can continue to continue to access those collections through their individual apps.
How to Download and Use the App:
Click here for instructions on getting started with SimplyE, installing the app, searching and browsing, sorting and filtering results and reading ebooks;
Search for the "SimplyE" app in the Google Play or Apple Store and download;
Find Your Library: Look for "North Branford Public Libraries";
When you first borrow or request a title you will be prompted to sign in with your library card number. SimplyE will save your card information..
Important RBdigital User Information:
Items checked out in the RBdigital app after December 14th will no longer be available;
Holds placed on RBdigital titles will NOT be transferred over to SimplyE. Users will need to re-place their holds in SimplyE;
Checkout history will NOT be moved over to SimplyE;
Magazines will be moved to Overdrive/Libby in January 2021 (date TBD) and can be accessed through RBdigital until then;
AcornTV and The Great Courses will remain accessible through the RBdigital app until further notice.
Useful resources for operation of Simply E
IOS Start Guide
Android Start Guide
Quick Start Guide
Search, Browse and Filter
Full Guide List