Updated program date: January 15th @ 6:30PM!
Join us, at the Atwater Memorial Library for a fascinating program about the real warhorse!
First arriving on base in October, 1952, and named for the "reckless" rifles she would supply for the navy, Private First Class Reckless quickly began to make a name for herself. In skirmishes and firefights, and ultimately in the savage Battle for Outpost Vegas, Reckless showed her bravery and resilience. In that last bloody fight, surpassing all expectations, she hauled ammunition for three days and nights where it was needed. For wounds sustained, she was awarded two Purple Hearts.
Come hear Reckless' heroic story from Janet Barrett, author of the first full biography of this amazing warhorse.
Reservation Required! To RSVP, please call 203-315-6020, or, register at the front desk at any time. Thank you!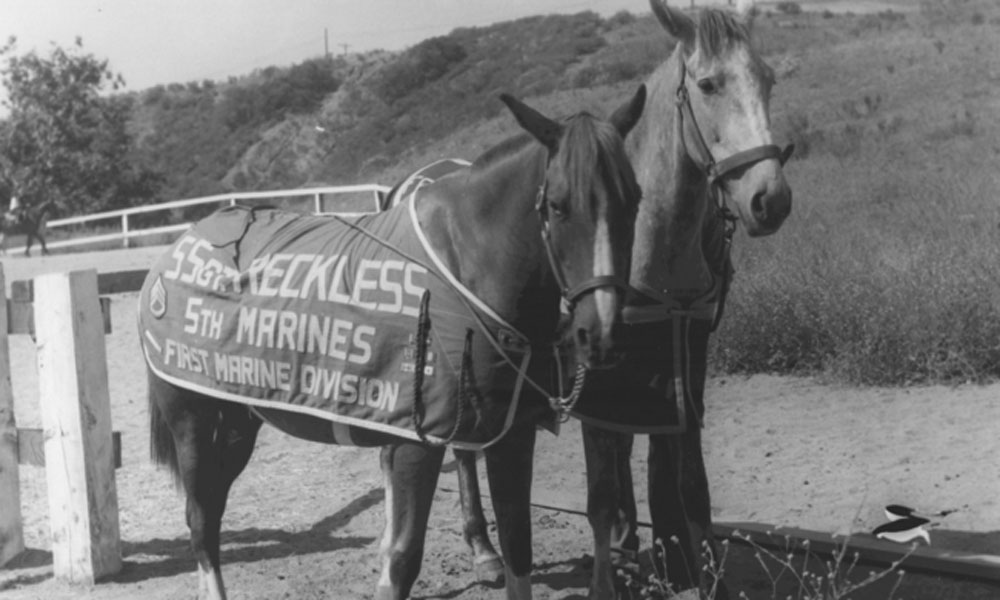 January 15 @ 6:30 pm
Atwater Memorial Library